TUTORIALS
Hi All,
It's been a while since we last updated our Tute's section here. So today I am excited to share with you a tute from one of many blogs that I love. It's a tute on

Pop Up Gift Card Holder

. I think it is also superb as an angpau (gift of money) packet holder, don't you think? Hehe...
Hop into the full tute HERE; it is easy peasy ;)! You can make a lot of this in different color cardstocks and decorate them in any way you like. I think I am going to make some for a few upcoming Chinese weddings. Yippieee!
Get your crafting mode on peeps and have a great week ahead ;)!
Some shots to share...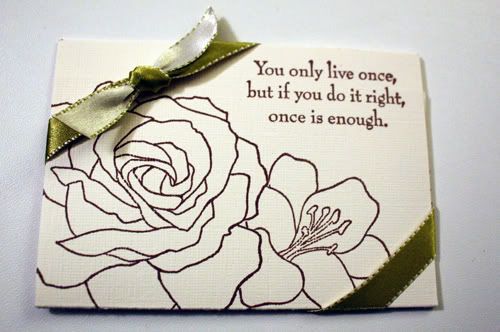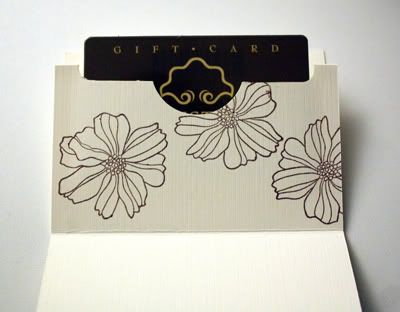 Found By: Susan
Happy Tuesday! I feel that an addition to our tutorial is very necessary here to boost the crafting juices. Hehe. So I found this tutorial on how to make a Pocket Album. Now I can bring photos of my little monster around in my bag or even just in my pocket! Of course, I do have Xavier's photos in my phone but don't you think they're more cute and adorable to be seen in a handmade Pocket Album? Hehehe...
So have fun with the tutorial; it is very easy and can be a great gift too.
Found By: Susan
Hello! I have been wanting to try and make my own flower ribbons but have not gotten myself to really do it. Maybe because all these while I was only trying to imagine the steps and try to figure out how to do it from there. Doesn't sound fun, right. But I am so happy to have found a tutorial for it. Yippie! Click here for the ever so easy step by step instructions. I am so excited to finally be able to make my own flower ribbons (*smiling from ears to ears*). Care to join me? Hehe...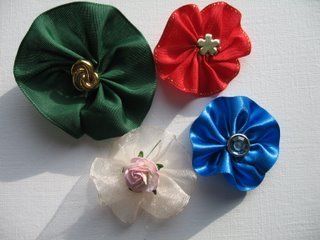 Found By: Susan
A good day to you ;p! I am so happy to share with you today our first of Tutorials for 2011! Hehe! I was browsing through some awesome blogs today and stumbled upon this amazing DIY Mini Albums that I just have to share with you here...and of course, to try it out myself! Haha! So come and join the fun with me *wink*!
Found By: Susan
Hello there! Happy Friday! Today we shall learn on how to make Paper Bags. I intended to make some for this coming Xmas. I tried to make it without any guidelines but it wasn't easy at all. So I googled it and found this. The tutorial is simple and comprehensible so I hope you will have fun creating your very own paper bags. I had a blast making mine ;p. Go HERE for the tutorial.
Found By: Susan
Welcome to our Tutorials Page. We love blog hopping to find new ideas and catch tips and tricks and tutorials from our other brilliant fellow crafters. And we thought why not share our searching journey and findings here with you as well. Apart from our findings, we would also share with you on any crafts/projects that we have made or future ones. We will try to update as much info here as possible so we hope you'll find what you are looking for here.
We start our first Tutorial for today and share with you on How to Create a Pyramage Card, a finding we got from Card-Making-Magic. Go HERE for a complete tutorial session. It is really interesting! You can find lots of other tutorials there too amongst other valuable crafting infos. So happy browsing people, stay creative, and have loads of fun! Cheers and have a blessed day ahead!